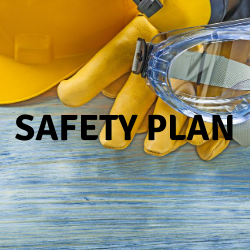 Please see the Safe School Plan Parent Package from the Ministries of Health and Education for a comprehensive parent package to help families prepare for the beginning of the school year.  This package is for all schools in Saskatchewan.
Please see the Albert Community School Safety Plan for the Fall of 2020.  Note that this plan may be updated as required by emerging health risk assessments.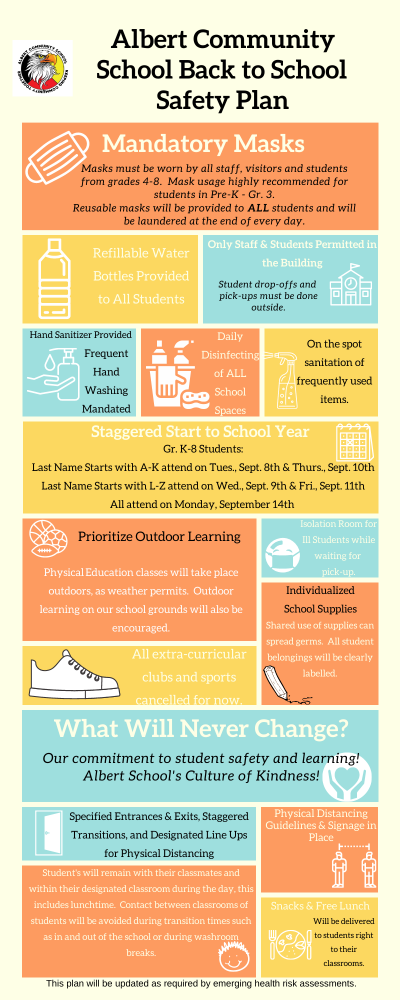 Welcome back to our students, staff and families!
We hope that all of our students and families have had a restful and relaxing summer and that you've all stayed healthy. Our school team has been busy planning for our re-entry to school during this COVID-19 pandemic.
There are a number of things that we know you will have heard about our return to school; however, we wanted to share a few items in advance for the first day of school on SEPTEMBER 8th. We will continue to follow the Ministry of Education and Saskatchewan Health guidelines to ensure we are doing all we can to keep everyone safe. Ensure you keep your family contact information is up to date to receive information.
We anticipate that physical distancing in the classroom will be difficult, therefore students and all staff will be required to wear non-medical masks. We will provide masks for the students and will launder them everyday. 
During instructional times, students will remain in their classroom groups – or cohorts – for the day. Specialist teachers, administration, educational assistants, etc., will interact with the cohort in their space to avoid having the students move within the school. Staff members entering classrooms will be required to wash or use hand sanitizer prior to entry and as they leave the classroom.
Students will not work in our hallways as we were accustomed to doing in the past.  We are increasing from 2 boot rooms to 4 entry/exit points. Teachers will pick up their classes from their designated outdoor meeting place upon entry to the school. Each class will then have the same set of doors that they will enter and exit from each morning, lunch and end of the day.
Parents will not be allowed on the playground or to intermingle with our students during school hours. Parents who want to pick up children are encouraged to choose a meeting location on the perimeter of the school grounds or off of the school grounds.
Please know that the health and safety of students and staff will be our primary focus.  Intense cleaning protocols are in place.  Hand washing and hand sanitizing will be regular routines throughout the day.  We will use Vital Oxide spray (Hospital Grade) to disinfect areas (such as washrooms) throughout the day and on areas that are tough to disinfect daily after students and staff leave.
If your child is ill at school, you will be contacted to pick them up.  Please ensure that we have a working phone number for you.  Protocols state that we can not drive your child home to you and that someone will need to come and get them.
We are looking forward to seeing all the students again!
Albert School Staff
eSchool
Regina Public Schools is also providing remote learning for the 2020-21 school year. eSchool – Regina Public Schools Online Learning is for students who require an alternative way of learning outside of a school classroom during the COVID-19 pandemic.
Courses are for Kindergarten to Grade 12 students and are specifically designed for learning in an online environment. Each online course will be taught by a teacher who will provide learning resources, activities, assessment, and opportunities for interaction. Because online learning is facilitated through the internet, course materials and activities will be accessible anytime and anywhere as long as a student has a device and internet connectivity. However, some learning is also designed to take place offline, in part to avoid excessive screen time. eSchool is administered by Regina Public Schools and there will be no cost to our school families.
Registration for eSchool is now open. Upon completion of the registration process, families will be contacted by Regina Public Schools eSchool staff.
Kindergarten to Grade 8 curriculum will be available. High school core credits will be offered; high school elective credits will be offered based on need. French Immersion programming may be available based on student need and available resources. Intensive Support programming will be offered.
Students who register for eSchool will be required to commit to remote learning for a designated time frame. Part-time enrolment will not be available. Students will have opportunities to return to their home school at natural transition times during school year (end of reporting periods).
To register for eSchool, please click here or on the eSchool button.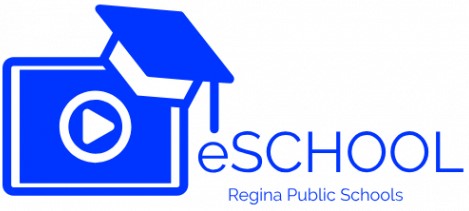 If you have any questions, please email eschool@rbe.sk.ca